Opening times
| | |
| --- | --- |
| Monday | 12:00-22:00 |
| Tuesday | |
| Wednesday | 12:00-22:00 |
| Thursday | 12:00-22:00 |
| Friday | 12:00-22:00 |
| Saturday | 12:00-22:00 |
| Sunday | 12:00-22:00 |
Delivery times
| | |
| --- | --- |
| Monday | 12:00-21:45 |
| Tuesday | |
| Wednesday | 12:00-21:45 |
| Thursday | 12:00-21:45 |
| Friday | 12:00-21:45 |
| Saturday | 12:00-21:45 |
| Sunday | 12:00-21:45 |
Address
Statiestraat 7
,
2018 Antwerpen
Website
Payment methods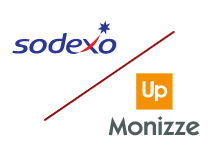 Yukinii Sushi&Grill delivers in the following areas:
Average 4.5 stars out of 6 reviews.
Heel vriendelijke mensen! Erg lekker!
11/05/2021 on 13:36
Super vriendelijke mensen! Super lekker eten! Zeker een aanrader!
14/02/2021 on 21:28
This order was placed on a busy day. Delivery times are then usually longer.
Het eten was heel lekker. Dank u voor de kok en dank u voor de koerier
09/01/2021 on 18:30